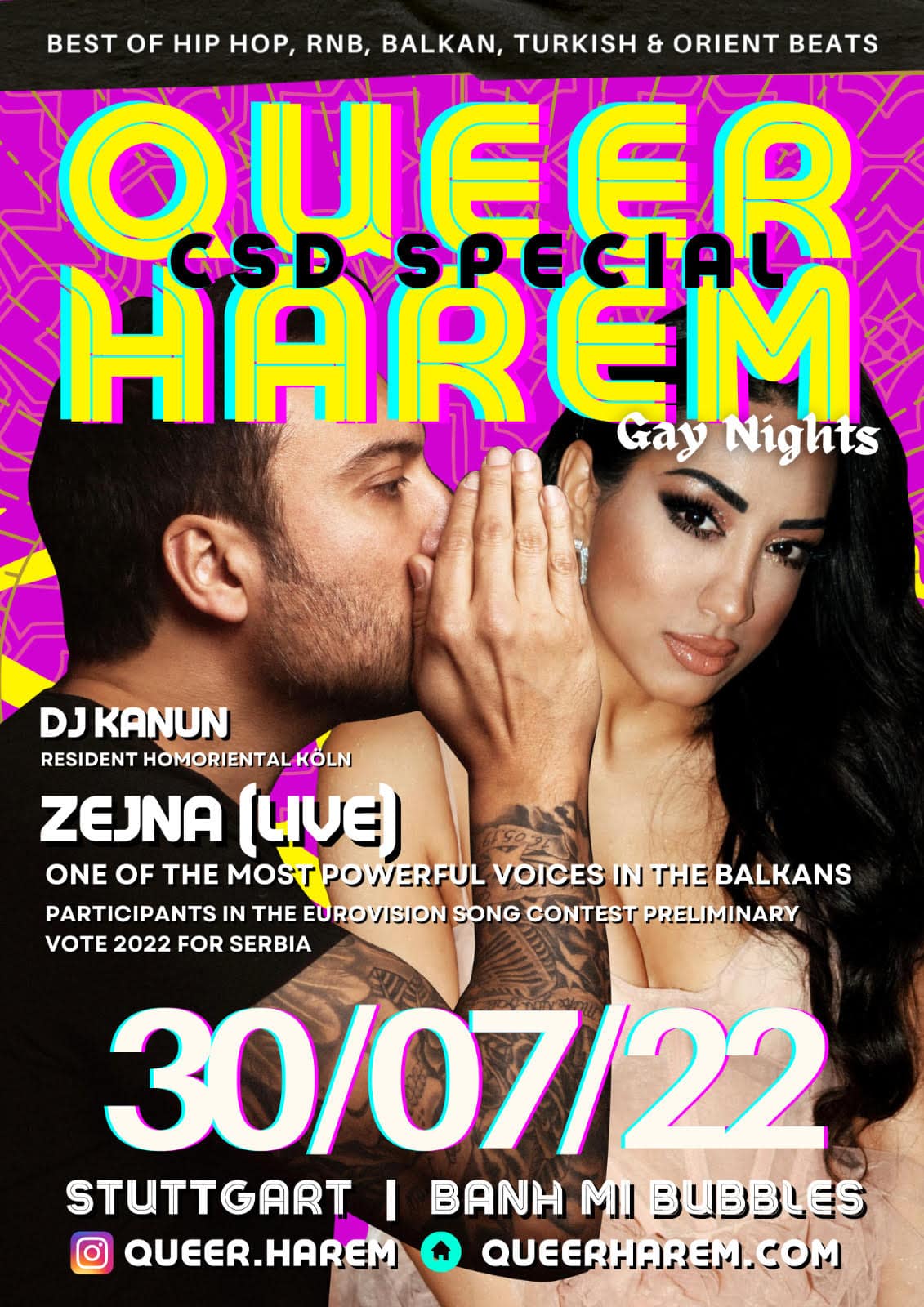 CSD Party Stuttgart 30.07 – CSD Special Party mit einer Stimmgewalt als Gast:
Im Banh Mi Bubbles
Eberhardstrasse 65
70173 Stuttgart
ZEJNA (LIVE) :
LIVE PERFORMANCE BY ONE OF THE BALKANS MOST POWERFUL VOICES. PARTICIPANTS IN THE EUROVISION SONG CONTEST 2022 PRESELECTION FOR SERBIA.
DJ KANUN
(RESIDENT HOMORIENTAL KÖLN) Best of RnB & HipHop gepaart mit Balkan, Turkish , Greek und Orient.
Speziell für den CSD holen wir eine der stärksten Stimmen aus dem Balkan für euch nach Stuttgart. Mit dem Song "Nema Te" nahm Zejna 2022 am Vorentscheid für den Eurovision Song Contest für Serbien teil. Speziell für unser Event ist Zejna mit einem speziell für QueerHarem gemachten Set aus HipHop, Balkan und Orient Songs am Start. Lasst euch überraschen! DJ Kanun sorgt derweil für die feinste Mischung aus RnB & HipHop gepaart mit einer Prise Balkan, Turkish, Greek und Orient Beats.